The Gift Of Life Tarot
Created by photographer Alice Smeets, this 78-card deck features real life scenes from real people from all around the earth in world class documentary style photos (Some of these photos even won international photo-awards). None of the photos were staged, these are decisive moments captured in daily life scenes, different religious practises and rituals or festivities.
The 78 photo-cards are rooted in classical tarot interpretations that delve into the mystical occurrences and stories from different countries of our earth such as Haiti, India, Panama, The United States, The UK and more.
Takes real life scenes of real people that express themselves as the different archetypes and meanings of the tarot cards of the major and minor arcana of traditional Tarot. The 78 cards are slightly bigger than traditional tarot cards (3.5×5 inch or 89x127mm) andprinted on premium heavyweight 330 GSM card stock (and once we reach our first stretch goal, it will be 400GSM).
Each deck will come with a 70 pages booklet explaining the story of the scene, the country, the people featured in it, and the meaning of each card. There will be a section explaining how to get acquainted with the cards and a suggested tarot spread to find your hidden gifts and life's purpose with the deck. With the proceeds of the crowdfunding campaign of this deck we are going to support regenerative projects to heal the wounds of mother earth.
Why a tarot deck?
Using a tarot deck can be a powerful tool of self-reflection and discovery. A tarot reading often forces us to look inward and connect with our feelings. The tarot is a set of 78 playing cards, with each card representing the life experiences and lessons that we encounter.
The cards are divided into the minor arcana, which represent the smaller day to day lessons we face and the major arcana, which represent the larger long term soul lessons we encounter.
Each card has its own name and traditionally features an in-depth illustration to portray these lessons and experiences. Tarot readers use the tarot to perform "readings" by asking a question and interpreting the cards that come up in a spread. This allows them to find answers to personal questions and evaluate their current life path.
The tarot cards are often seen as a mirror of what you are experiencing in your life. When a card comes up in a reading, it encourages you to look inside yourself to look for areas where this may resonate. In this way, the cards are a tool but all the answers come from inside yourself.
By practicing tarot for self discovery you're building your levels of self-awareness and developing your intuition. When you do this regularly, you get to know yourself on a deeper level and you feel more connected to the choices you make and the path you take.
Emotional Awareness Retreats
We facilitate Emotional Awareness Retreats in Venlo, The Netherlands to allow people to explore the transformative potential of finding their own truth and heal their wounds from the past. These Retreats offer an Experience of Insights, Intimacy and Togetherness. During 6 days, a maximum of 10 participants learn how to rediscover their Path, Find Clarity and Create Lasting Change. Please email us to find out more and apply. Email Us
Cite Soleil Library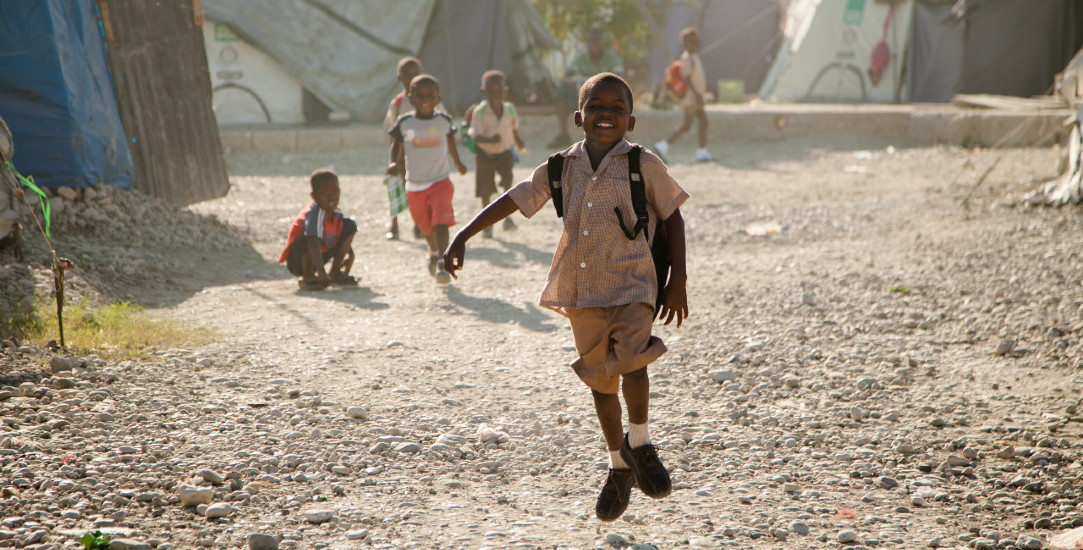 We are supporting the mission of our Haitian friends from Cite Soleil to build a modern, community-supported library in Cite Soleil, the poorest slum of Haiti. The approach is to be completely community-led and transparent. The vision of this project is not only to build a library in Cite Soleil, but to build a first-class, modern library and community service center.
Some people have balked at the plans, saying it seems too nice and too expensive. The co-initiators of Konbit Bibliyotèk Site Solèy are trying to shake this conception and ask: why don't the young people of Cite Soleil deserve first-class facilities? After decades of people in Cite Soleil being treated like second-class citizens, this project aims to raise the standards of what people in Cite Soleil can expect and what they feel they deserve.
The project may take time to complete, but we will not compromise our view of what our young people deserve. The library and community center, upon its completion, will have the following spaces and services:
• A library that includes a children's section, which will host book clubs, debates, and tutoring sessions
• An informatics center with computers, which will teach computer classes and offer internet access and online learning opportunities
• An auditorium, which can be used to host cultural events, conferences, and community meetings
• A playground for young children
• Other support facilities, such as restrooms, a cafeteria space, and an administrators' office The library was designed by Jennifer Andou Charles, who was born in Cite Soleil. The following are her designs for the library complex :